Knowledge & ambition
Our greatest ambition is to share our knowledge with others.
An athlete's career is usually brief, and those who do not plan ahead during their active phase and – more importantly – prepare themselves for life after sport, face a real challenge, both professionally and financially.
FIGHTING SPIRIT – AN EXCELLENT FOUNDATION FOR INDEPENDENCE
People who are involved in sport are fighters. They are used to making decisions, being advised and supported by a team of outstanding specialists and taking on great burdens. They have the determination to assert themselves, even in difficult situations, and to reach the very top. Transferred to the corporate world, this is an outstanding foundation for success. Becoming self-employed, starting your own business and using the knowledge and skills acquired in your sports career can be the key to success.
THE FOUNDATIONS MUST BE IN PLACE:
FIGHTING SPIRIT ALONE IS NOT ENOUGH
Top athletes know how important a professional foundation is. If the basis is not in place, the efforts built on it will not necessarily lead to success. That is why athletes press on with their schooling during or after their careers, study on the side and acquire the tools they need for their careers after sport.
To be able to pursue plan A in an unencumbered, goal-oriented and focused manner, you need to have a plan B.
Fabienne Wohlwend
Sponsored by Kranz Treuhand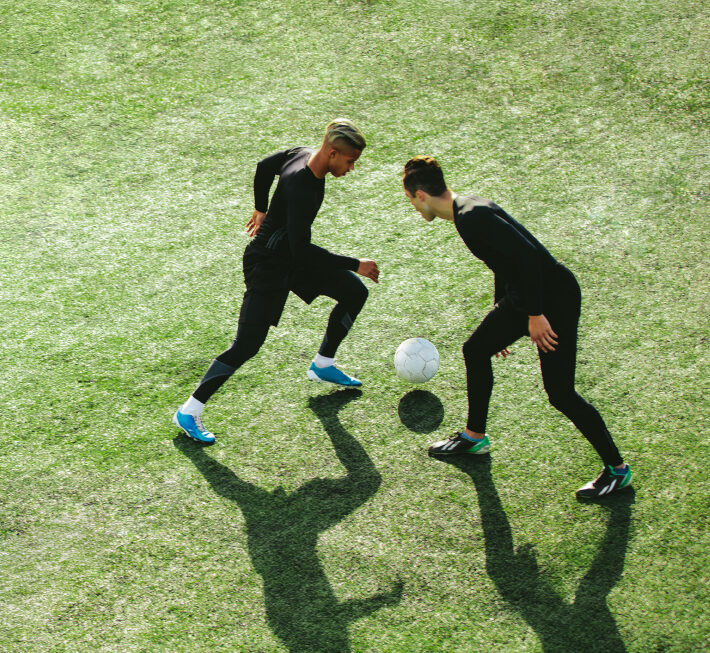 A plan for the future
If you don't have a concrete plan, you're just drifting…